News
This year we are organising an in person User Day at the University of Surrey. Users will have the opportunity to peresent their work in person at the University. We would like to encourage all of our users to join the event even if you have not started your project with us yet, or even if it has finished. Lunch will be provided during the poster session, as well as tea and coffee at the start.
To register your potential participation for the day please click the button below.
User Oral presentations
will be 20 minutes.
User Poster presentations
will be available onsite during the lunch break and made availabel on the website after the event.
Please use the button above to register for the meeting.
---
Ionoptika Ltd and the University of Surrey have been awarded project grants worth a total of £425,000.00 from Innovate UK, the UK's innovation agency, to expand their research into new manufacturing technologies for quantum devices.

See more on the IonOptika Web site

This new funding will help support development of new ion source materials for the Single/Determinstic Implantater - SIMPLE.
It will also help further the development of this unique facility in the UK to support solid state quantum technology devices.
---
Old News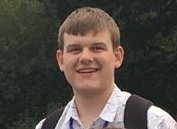 We have recently heard the sad news that Daniel Colmer passed away after a short battle with cancer.
Daniel first visited us at the Ion Beam Centre when he was 12 years old in 2009. He described his experience then as: "all brill to the power of infinity". He came back to us when he was 16 for a holiday job. Initially we paid him in old computer parts – something he had a great fascination for and something we had a great deal of!
For the last two or three years we paid him in real money. He had become part of the "family" and we were putting his talents to good use.
We will miss his enthusiasm and good humour, and fascination for all thing science and we are all very sad to lose him so young.
---