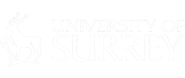 &nbsp
Research
The Surrey Ion Beam Centre
is a national facility available for UK researchers to apply for time through EPSRC and European grant applications. Access is also available on a commercial basis. See the information on
gaining access
on the main UKNIBC site or contact us at the links below and ask for more information or for a quotation.
&nbsp
Follow the links below for more information about the reserch being undertaken at the Surrey Ion Beam Centre in each of the following categories:
&nbsp
| | | | | |
| --- | --- | --- | --- | --- |
| Modelling & Simulation | Ion Beam Analysis (elemental) | Ion Beam Analysis (molecular) | Implantation for Quantum Devices | Liquid Metal Ion Sources |
| | | | | |
---
&nbsp
Ion Beam Analysis (molecular)
Conventional Ion Beam Analysis mostly is aimed at identifying the elemental makeup of a material under investigation. Here we are using the analysis facilities to help determine the molecular makeup of a material. There are a number of approaches to this as explained in the following presentations.
&nbsp

Feasibility of Multimodal Imaging with Ion Beam Analysis and Mass Spectrometry Imaging Techniques

&nbsp

&nbsp

DAPNe and liquid chromatography mass spectrometry delivers improved spatially resolved analysis​

&nbsp

&nbsp

DAPNe-IBA for Protein Localisation And Identification

&nbsp

&nbsp

Multimodal Image Registration for the Study of the Caseum of a Tuberculous Granuloma

&nbsp
---
Contact Us

Find Us

Accreditation

Address

&nbsp

Karen Arthur
Phone: +44 (0)1483 686090
email: K.Arthur@surrey.ac.uk


&nbsp

Surrey Ion Beam Centre,
University of Surrey,
Guildford,
Surrey,
GU2 7XH,
UK.

---